LEGO Marvel Super Heroes: Black Panther - (2018) - Netflix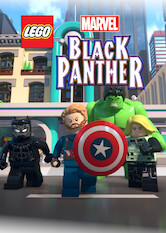 22m -
Children & Family Movies
How To Unblock Every Movie & TV Show on Netflix No Matter Where You Are
22m -
Children & Family Movies
When Thanos joins forces with villains Killmonger and Klaue to destroy Earth, Black Panther rushes to stop them from stealing Wakanda's vibranium.
Director:

Michael D. Black

Cast:

James Mathis III

,

Yvette Nicole Brown

,

Trevor Devall

,

Keston John

,

Liam O'Brien

,

Mick Wingert

,

Fred Tatasciore

,

Isaac C. Singleton Jr.

,

Laura Bailey

,

Daisy Lightfoot

Netflix Rating:

6.3/5
Rotten Tomatoes Score:
0/100
Countries Available in:

Not available where you live? Learn how to unblock Netflix & watch this title.

Available Since:
2019-06-01
Similar Titles:

Synopsis
Ulysses Klaue and Eric Killmonger are back to loot Wakanda's Vibrainium mines, this time with the help of the mad titan Thanos. Can Black Panther thwart their evil plot, even with the aid of Earth's Mightiest Heroes?
Other Titles Being Viewed Right Now